Hire Chrome Extension Developer - Vlas Bashynskyi
Hello, my name is Vlas and I specialize in developing chrome extensions
In the past five years I have created 100+ chrome extensions for 60+ satisfied clients. I have worked mainly on Upwork - a freelancer platform. Here is my profile page, where you can find proof: Vlas Bashynskyi - Chrome Extension Developer - Upwork. Here are some reviews I got from clients there:
★★★★★
"I worked with Vlas to create a chrome extension to download Amazon reviews. Vlas bought me hours of my time back every single day and he is great to work with. I can't thank him enough."
Amazon Seller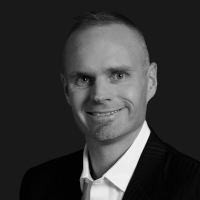 ★★★★★
"Vlas is amazing. When it comes to Chrome extension development he is absolutely top of his game. We developed our first extension with him and he patiently guided us through the process, providing valuable recommendations and quick prototypes to help us visualize the end product. He's a great communicator, super responsive and we'll absolutely partner with him for our next versions. Thanks Vlas!!"
Founder at GrowFlare

★★★★★
"Vlas worked diligently to address tricky issues that came up while trying to develop this solution. His troubleshooting and attention to detail were essential to nailing this down. I have worked with him multiple times now and would hire again."
Digital Production Manager for The Daily Show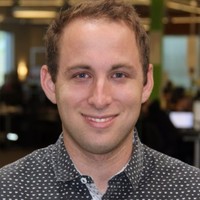 ★★★★★
"Vlas is a true professional, he changed the way we think about projects, and led by example with suggestions. We encouraged him to take the reins on parts of the project and he performed well. If you have a front-end design job, Vlas is definitely someone you would want to take a look at!"
Premier Email Marketing Automation Specialist
View All Testimonials 60+
My portfolio of chrome extensions
Here are some examples of chrome extensions I helped develop:
Chrome extension for eversign
eversign is a web app that allows people to sign documents online. This chrome extension works in Gmail, Google Docs and Google Drive. It helps people sign documents without leaving those websites. You can view it in Chrome Web Store here: eversign: eSign in Gmail, Drive & Google Docs
Snowplow Analytics Debugger
Snowplow Analytics is a data collection platform similar to Google Analytics. This chrome extension creates a user-friendly interface to view and debug requests that are being sent from websites via Snowplow protocol. You can view it in Chrome Web Store here: Snowplow Analytics Debugger
View All Portfolio Items
Why choose me
Here are a few reason why you should work with me rather than some other freelancer or agency:
Personal approach
Unlike some freelancers or agencies, this is more than just a job for me. I am very passionate about making plugins for chrome :) I always like to get to know a client a little before starting work. You can trust that I will always be there to answer your questions and pinpoint issues.
Deep experience
My only focus is chrome extension development. Throughout the years I have developed a keen knowledge in this subject.
Robust solutions
Developing reliable chrome extensions is very hard. I develop testable extensions that handle all error cases.
Continuous support
I always keep track of the latest news and changes in the chrome extension world. If any changes come up - I will be the first one to react and notify you.
Free bonuses
To all my clients I provide a free consultation and free help in publishing their extension on Chrome Web Store.
Contact
If you want to get in touch to ask a few questions, get a free consultation or just chat about your idea - I will always gladly answer :) Feel free to click the button below and write me a message. You can also contact me via email at bashvlas@gmail.com or connect with me on LinkedIn - Vlas Bashynskyi | LinkedIn. Thank you :)