What my clients are saying about me
Over the last five years I have worked with a lot of smart, creative and talented people. I am very grateful for the opportunity of working with every one of you, for giving me the chance to gain real world experience and hone my skills while working on your project. I appreciate your patience, generosity and empathy. I owe a lot to you and I could not have done anything without you. Thank you :)
★★★★★
"He is one of the most creative, sharp, and reliable developers we've ever worked with (and I've worked with a ton). I appreciate his ability to really understand WHAT you're trying to solve, even if you're talking about how how how. He knows how to figure out the best path forward, and create an awesome end result. I'll continue to refer him to others and work with him as needed on future projects. Great job!!!"
Confidential CEO
★★★★★
"Vlas is amazing. Fast, efficient, smart, and a great communicator. All I provided was a simple high level spec and he was off to the races. He delivered a better product than I expected, faster than I expected. I would hire him again in an instant!"
CEO & Co-creator at StoryBots
★★★★★
"I worked with Vlas to create a chrome extension to download Amazon reviews. Vlas bought me hours of my time back every single day and he is great to work with. I can't thank him enough."
Amazon Seller

★★★★★
"Vlas worked diligently to address tricky issues that came up while trying to develop this solution. His troubleshooting and attention to detail were essential to nailing this down. I have worked with him multiple times now and would hire again."
Digital Production Manager for The Daily Show
★★★★★
"Vlas did a very good job. He has a fast understanding and excellent sense for UX. Also change requests, which I know can be annoying from a developers perspective, he was cooperative and customer-centric. We will definetly work with him for our next projects."
Managing Director, kontextR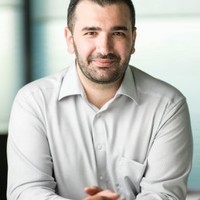 ★★★★★
"Great developer. Fast responses. Very professional and patient. Will work in future again with him. Thank you for your work."
Founder / Strategy, Octopus Cloud AG

★★★★★
"Vlas was very fast available for this task and got my extension built in short time exactly to specs and demonstrated the code to me. Excellent freelancer!"
Owner / DevOps Platform Architect, PoweroidIT

★★★★★
"Vlas is great to work with. He did a great job with our browser extension. I'd love to hire him on a more on-going basis (not just browser extensions)"
eCommerce Project Manager, Elsevier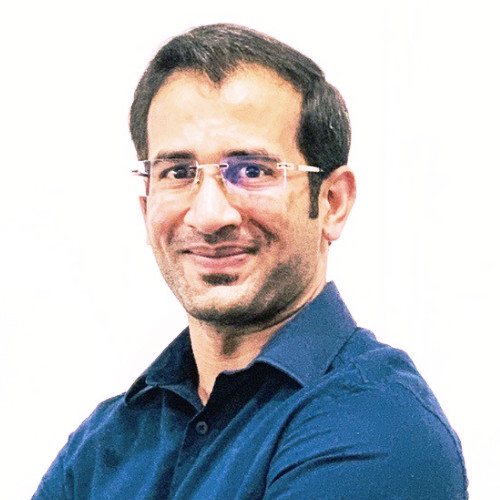 ★★★★★
"I have worked with a ton of developers via Upwork and I have to say that Vlas is certainly one of the most talented and detailed developers that I got the wonderful opportunity to work with.
I don't like spoonfeeding or too much of handholding with developers when it comes to implementation. I gave Vlas some vague requirements and he took the initiative to understand and use his knowledge and experience to implement them in the most complete, efficient and robust manner.
I lead a team of 15 developers and the ones I admire the most are the ones that can make their own good decisions and Vlas is certainly spectacular on this front. Our Chrome extension and the Salesforce API that he developed within a span of 3 days works flawlessly and we had minimal back and forth to get to the end state which is such a relief when you are time constrained. His technical skills were remarkable and I was thoroughly impressed. I would highly recommend him and would love to work with him again on phase 2 and 3 of this project. Wish I could give him more than 5 stars!
"
Practice Director & Principal Architect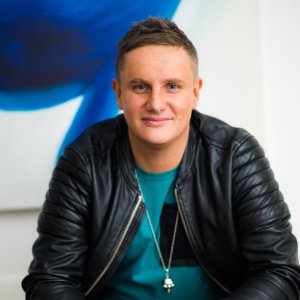 ★★★★★
"Vlas is extremely clever and the work that he completed was way above expectations. He is always around so communication was perfect. If you are considering hiring Vlas, I would definitely recommend you too!"
Entrepreneur | Developer | Chief Executive @ Referify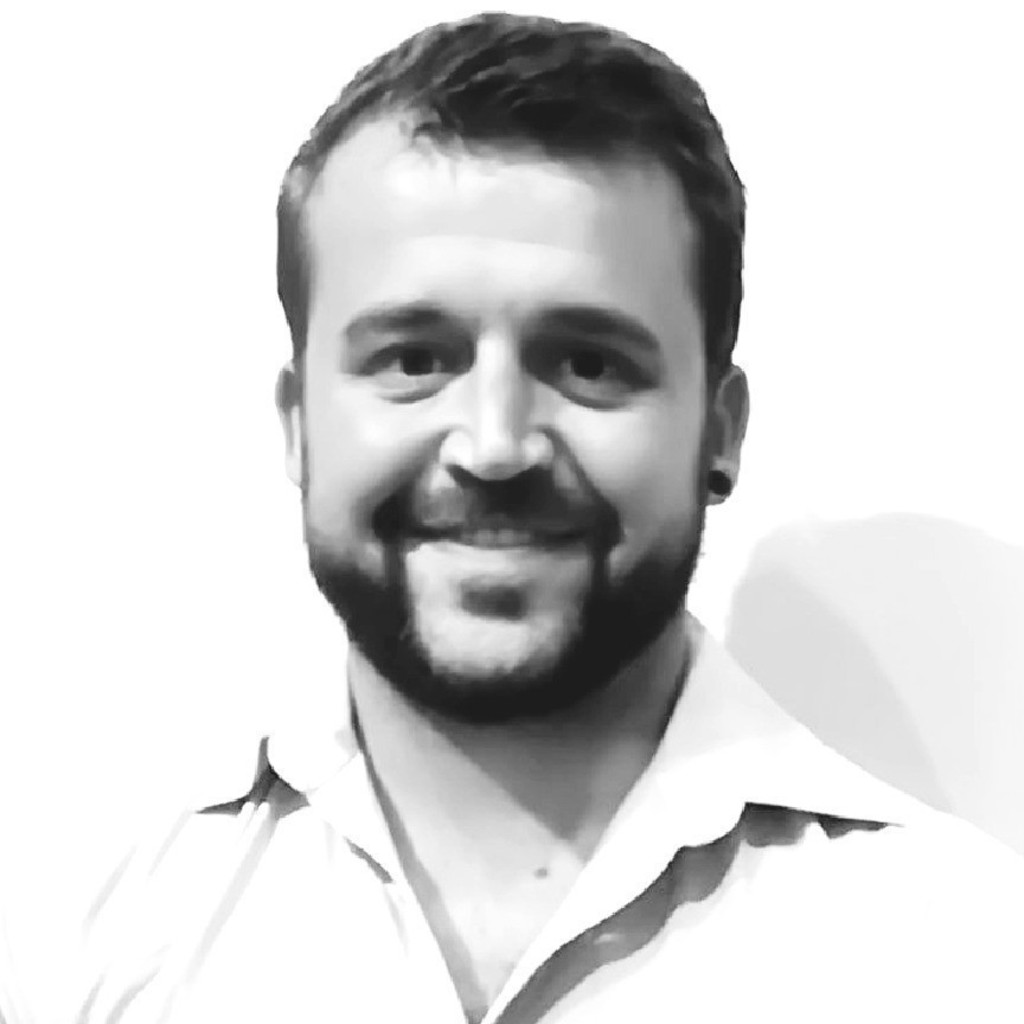 ★★★★★
"Vlas has great knowledge when it comes to Chrome Extensions. He can surely do all the coding but moreover His ideas and experience help to improve the project as a whole. Can surely recommend"
Amazon Seller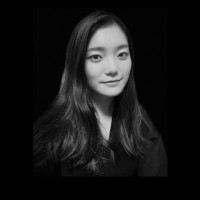 ★★★★★
"Vlas was an amazing chrome extension developer and we really enjoyed working with him! His response was always fast and his communication was clear. He has very strong skills in chrome extension development and the quality was excellent. We had high demands and he could achieve them all. We would definitely recommend him and we would like to work with him again."
Innovation Designer/Educator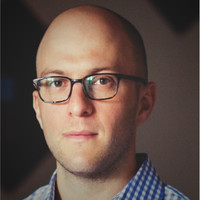 ★★★★★
"Vlas is incredibly easy to work with and his quality of work is A+ outstanding. Vlas goes above and beyond and delivers a product as if it was his own. Highly recommended!"
Chief Operating Officer, Certified FETI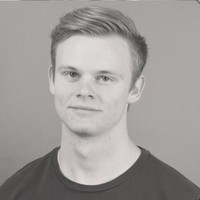 ★★★★★
"Loved working with Vlas! We made a quick Skype call and talked about what I was looking for and he then created exactly what I wanted. He was very quick and made sure I was happy with the project. Will definitely hire Vlas again in the future!"
Co-Founder at Frozen Ventures, LLC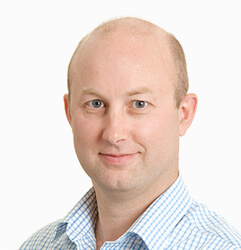 ★★★★★
"Vlas is awsome to work with. Have used 3 times and perfect each time. Delivers quality and works quickly. Brilliant, meets time lines, great instructions and excellent communication. Will hire again."
Managing Director & Team Leader at Admiral Finance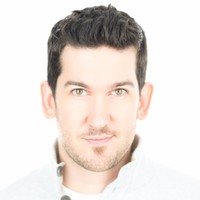 ★★★★★
"Excellent to work with. Quality work and extremely efficient. Highly recommend and will hire again."
Six Figure Affiliate Marketer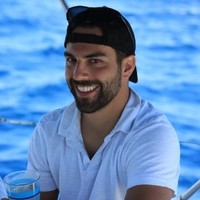 ★★★★★
"Great work on the Chrome extension. Well structured code, solved the problem rapidly and exactly how it was specified."
Engineer at Google

★★★★★
"Very good communicator. Did good work for for a challenging job. Very responsive, always available to chat, even over Skype."
CTO & Co-Founder at Droplr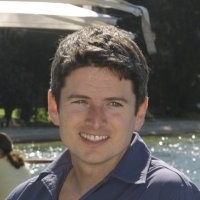 ★★★★★
"Fantastic Chrome extension developer. Fantastic quality work, fast and good communication."
CEO and Co-founder of Time Doctor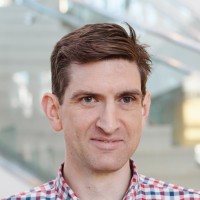 ★★★★★
"Vlas is great to work with. He has a great sense of humor, excellent work ethic, doesn't stop until the job is perfect, under budget and over delivered. I have worked with him on many projects and will keep using him in the future."
Inbound Marketing Professional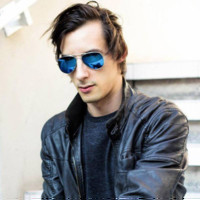 ★★★★★
"I'd recommend Vlas if you want to get a quick Chrome extension off the ground! Kudos!"
Founder & Chief Growth Officer at Dedupely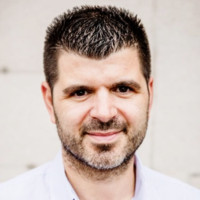 ★★★★★
"I would strongly recommend Vlas. He was available, flexible, and proactive in making sure we'd deliver a great web extension for our product. I will work with him again."
Chief Product Officer at Impact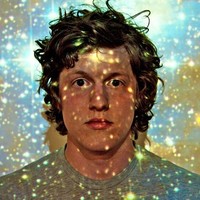 ★★★★★
"Tremendous work, right on time and excellent communication and responsiveness to upgrades. Thanks!"
Digital strategy, design, and production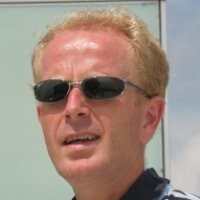 ★★★★★
"I can highly recommend Vlas. He is a very skilled developer and also constructive in getting the job done in the best way possible!"
Co-Owner at futbin.com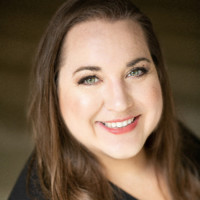 ★★★★★
"Vlas worked exceptionally quickly to take what was an idea and turn it into reality in a very short period of time. He was extremely responsive, even with a couple hour time difference between us. I'm very pleased with the work and would be happy to work with Vas again."
Experienced sales professional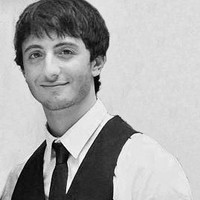 ★★★★★
"Vlas is fantastic. I needed a quick fix on a project he had worked on and he was there 100% to support me and I am extremely appreciative of this. He is very knowledgeable and a pleasure to work with. I recommend him to everybody and will be glad to hire him again when the time comes."
Freelance Client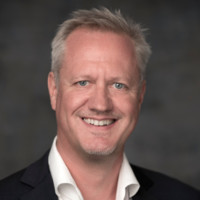 ★★★★★
"Vlas comes 100% recommended. Was answering queries at 2.30am. Turned around 3 revisions in a heart-beat. The best."
Founder at SME Security

★★★★★
"Excellent choice! Vlas was a great communicator and made sure he understood the requirements. He then completed the job at lightning speed and with excellent quality. I've had no issues at all with his work."
Assistant Head of Secondary at Chatsworth International School

★★★★★
"We did a small job with Vlas which was done extremely quick and perfect. I highly can recommend working with him."
Founder | Digital Startup Veteran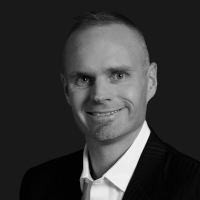 ★★★★★
"Vlas is amazing. When it comes to Chrome extension development he is absolutely top of his game. We developed our first extension with him and he patiently guided us through the process, providing valuable recommendations and quick prototypes to help us visualize the end product. He's a great communicator, super responsive and we'll absolutely partner with him for our next versions. Thanks Vlas!!"
Founder at GrowFlare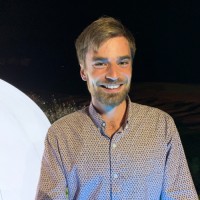 ★★★★★
"Vlas worked very fast and developed a product that greatly exceeded expectations. It was a pleasure working with him, and I would definitely recommend him if you need a web extension developed."
Founder & CEO of OrderMetrics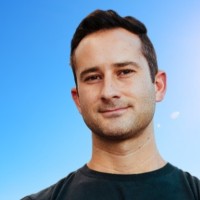 ★★★★★
"Fantastic work. He provided me exactly what I was looking for in a Chrome extension in half the time. Thank you."
CEO at BAMF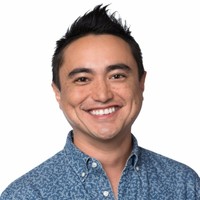 ★★★★★
"Quite professional and skilled at chrome extensions. He made quick work of a project that had quoted 30x more expensive than Vlas's great job. Work with Vlas if you're in the market for extensions."
Growth, Acquisition at Coalition, Inc.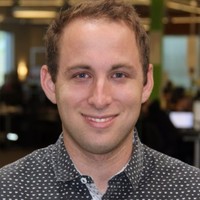 ★★★★★
"Vlas is a true professional, he changed the way we think about projects, and lead by example with suggestion. We encouraged him to take the reigns on parts of the project and he performed well. If you have a front-end design job, Vlas is definitely someone you would want to take a look at!"
Premier Email Marketing Automation Specialist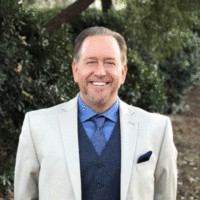 ★★★★★
"Vlas built a perfect custom chrome extension. He will be my go to dev for any chrome development I need in the future. Thank you!"
Founder | Digital Startup Veteran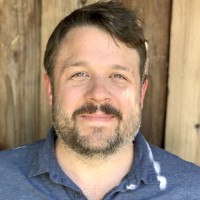 ★★★★★
"Vlas was great to work with. Complete professional. Extremely knowledgeable about extensions for Chrome, worked fast and took our rough sketches and made them into a working application in less than a month. Five stars."
Co-Founder at Astra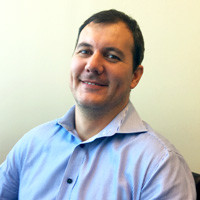 ★★★★★
"Fantastic service provider who is very skilled with chrome extensions and fault finding. We had an extension that needed some tedious CSS and JavaScript errors ironed out and it was all rectified. Communication was clear and open and all deadlines were met. Great experience all round and would definitely use again. A+"
Founder at SERPWorx

★★★★★
"It was great to work with Vlas. He is highly skilled when it comes to chrome extension and very easy to work with. He delivered always as he promised, was transparent and the communication with him was very efficient. It was quite impressing how fast he delivered overall and how responsive he was when it came to minor changes. I would love to work with him again."
Freelance Client
★★★★★
"Vlas has exceeded our expectation for making an amazing Chrome App. At the beginning he didn't know Google AppsScript Technology at all and learned it in a few hours to deliver the perfect job. Can't wait to work againg with him !"
Owner at Gapps Experts

★★★★★
"Quick to grasp the vision of what I was looking for and bring it to life. Fantastic experience, great developer who is very easy to work with. Will hire again for our next project!"
Freelance Client

★★★★★
"Brilliant programmer! Highly recommend"
Composer & Music Producer

★★★★★
"Vlas was awesome, I highly recommend him!"
Freelance Client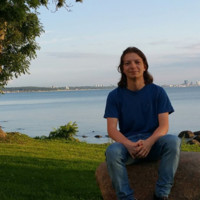 ★★★★★
"Very professional, respected deadlines and communicated frequently with me."
Entrepreneur, Tech Advisor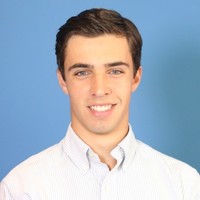 ★★★★★
"Vlas was everything I could have wanted and more. He is an amazing person to work with."
CTO & Co-Founder at Droplr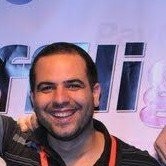 ★★★★★
"Vlas was great to work with, very professional and smart! sure going hire him for future projects."
CTO at WhiteSmoke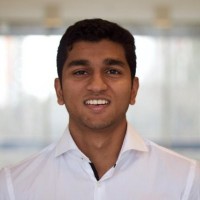 ★★★★★
"Vlas works extremely fast, is very professional, and is a pleasure to deal with."
CEO at Flixed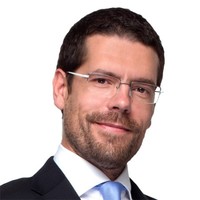 ★★★★★
"Job completed successfully. Good skills."
Expert in web marketing strategies

★★★★★
"Thank you! Good work."
Broker, Owner​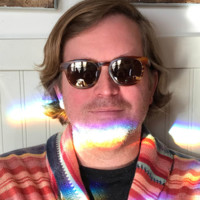 ★★★★★
"Great work and a very quick turn around time."
DevOps Automation Engineer at Stelligent, Udemy Instructor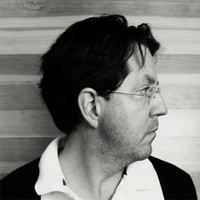 ★★★★★
"It was a small project but was done within hours and only one tiny defect that was fixed immediately."
Consultant at Sophia Learning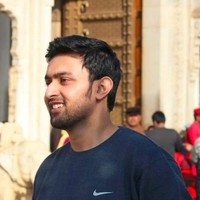 ★★★★★
"Vlas is very skillful and even when requirements changed he was very cooperative. his communication and responsiveness were top notch. Would love to work with him again."
Data Engineer at FabHotels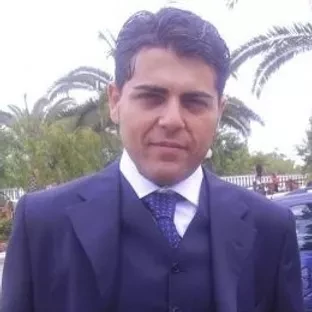 ★★★★★
"Vlas is a very good developer. He is really fast and available. Suggested."
Innovation Manager MISE | CEO @ Securebit SRL
★★★★★
"Was an absolute pleasure working with Vlas. Exceeded expectations in both functionality of the extension as well as how fast and detailed he completed the work. Thanks again for a job VERY well done!"
One Source Marketing
★★★★★
"Vlas goes above and beyond what is asked of him. Vlas is outstanding! Hiring Vlas was like finding buried treasure. Vlas gives 110% effort and can get the job done! Vlas gives you hope! Vlas is an inspiration! Vlas is the man!"
Freelance Client
★★★★★
"Vlas was excellent to work with! He understood my Chrome extension project completely, clarified some key components (so that the delivered project fully addressed the goals of my project), and turned around everything quickly. He also kindly offered to help with troubleshooting issues in the future should members of our team run into problems implementing our new extension. Highly recommend, and look forward to working with him in future."
Freelance Client
★★★★★
"Vlas is an amazing freelancer! He is a great communicator and is very knowledgeable about scripting languages. I definitely recommend him for anyone looking for a top-notch programmer with the ability to deliver quality projects in record time! Thanks Vlas for everything! I will hire again!"
Freelance Client
★★★★★
"Awesome developer who completed my Chrome extension work in a very short time. Some others quoted a possible 8hrs to more than 15hrs but he said he could finish in 1-2 hours and he did. Great working with him and would recommend him to anyone who needs high quality, and reasonably priced work."
Freelance Client
★★★★★
"The best of the best. I can't recommend Vlas highly enough. Absolutely fantastic experience"
Freelance Client
★★★★★
"Super job!!!!"
Freelance Client
★★★★★
"Great and fast delivery"
Freelance Client
★★★★★
"Excellent"
Freelance Client
★★★★★
"Excellent work and excellent to work with. Will work with again :)"
Freelance Client
★★★★★
"Very good cooperation, work done as planned."
Freelance Client
★★★★★
"Very satisfied, skilled extension coder, will hire again"
Freelance Client